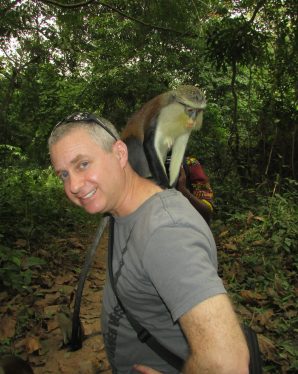 Jay Stoller
Jay has had a passion for African drumming for the past 25 years.
Education
He holds a bachelor degree in education, physical education and has graduated from the University of Ghana with a diploma in African music (distinction). Spending several years studying the rich musical culture of Ghana has given Jay an insight into the music which he is happy to share with other African drumming enthusiasts.
Current Projects
Jay has been working and studying with Christopher since 2001. He currently runs school drumming programs in Winnipeg, Canada through the Artist in the Schools program, supported by the Manitoba Arts Council. Jay is the musical director of the African/modern dance company Nafro Dance with whom he has performed throughout Canada as well as several performances in Mozambique. He also operates the Drum Cafe in Winnipeg - a multinational organization considered to be a leader in interactive teambuilding. Jay also works as an accompanist for modern dance classes at Winnipeg's School of Contemporary Dancers and the Royal Winnipeg Ballet School.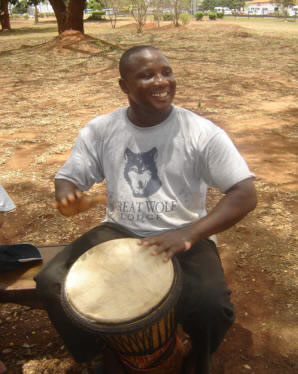 Christopher Ametefe
Christopher is currently the master drummer with the Ghana Dance Ensemble, the national dance company of Ghana. They operate under the department of African Studies at the University of Ghana, Legon.
Background
Christopher grew up in Accra, Ghana and was exposed the drumming and dancing from a very young age. His father, also a master drummer, began teaching him drums from the age of 3.
Performance in Ghana
Christopher began performing around Ghana with different cultural groups in 1985. In 2001 he was appointed the chief master drummer with the Ghana Dance Ensemble and this has given him opportunities to perform for numerous visitors to Ghana including Royalty and various heads of state. Christopher is a skilled educator and has taught hundreds of the foreign students who visit the University of Ghana every year from North America, Europe and Asia.