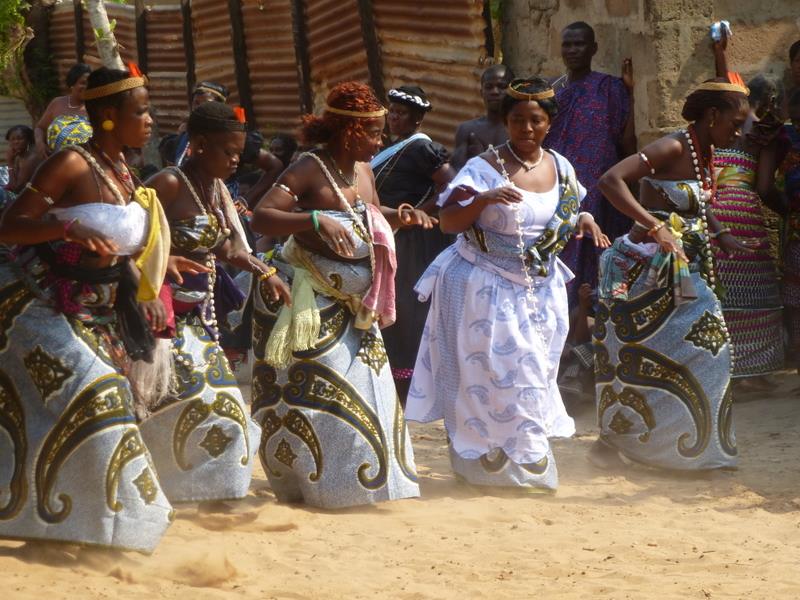 The Ultimate Ghana 13-Day Tour
Visit one of the friendliest countries in Africa with experienced local and Canadian guides.
Next tour dates just confirmed: January 23-February 4, 2019.
"Ghana is one of Africa's most exciting travel destinations", as stated in the Bradt travel guide. African Skies Tours together with Epik Escapes can take you there! Ghana is a country loved by all who visit. The sheer variety of attractions in this relatively small country make it an ideal destination for a true African adventure. It is not a country overrun by tourists; visitors will experience a country steeped in tradition yet having many modern amenities.
Our small group tours will bring you up close to aspects of Ghana not to be missed: National Parks, History, Villages, Culture and Wildlife. While traveling in comfortable air-conditioned vehicles, our experienced guides will bring these attractions to life. Accommodations are top-notch and the food, an amazing combination of local and international cuisine.
Experience the lush forests of the South, stunningly beautiful beaches along the Atlantic Ocean, cool waterfalls plus the contrasting savanna of the North hosting the country's largest national park, Mole (pronounced 'mole-ay') where you can see elephants roaming the dry plains and bathing in the water holes.
Trip Highlights:
- visit to a local library run by a Canadian organization (volunteer opportunity)
- tour of historic Jamestown-Accra
- making glass beads at Cedi Bead Factory
- visit to Akosombo Dam
- Tafe Atome monkey sanctuary
- Wli waterfalls
- Traditional drum and dance ceremony, Ewe people
- Mole National Park, walking or driving safari
- meeting with village chief
- Elmina and Cape Coast Castles
- Kakum treetop walkway
- Nzulezu village on stilts
Why Choose African Skies Tours?
Our close relationships with our service providers provide the most genuine experience possible.
Proceeds benefit the local economy.
Our prices are very competitive.
We have a proven track record of excellent customer service.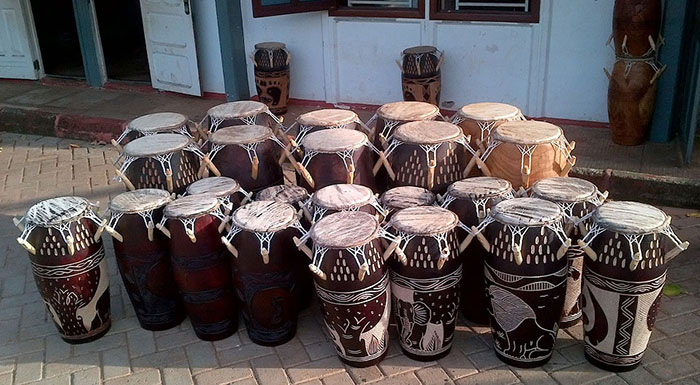 Sign up for our next tour before September 1, we will make one of these beautiful  drums for you to bring home as a lasting memory of your African adventure....for FREE!!! . Sign up today!